Are you not sure which activity to do during an afternoon of au pairing? Or are the children tired of baking, drawing, or building together? Then go play a game together! Games can be a great way for children to test their creativity, challenge their limits, and enhance their imagination all while bonding more with you. We have listed 7 games, from young to old, so that you and your host children can have an educational and fun time. Read on quick!
Throwing balls
Look for a large or small ball and a number of containers in the house. Place the trays at different distances from you and take a few steps back. The game begins! Try to throw a ball into the bowls alternately and give a number of points for each bowl. The person with the most points ultimately wins the game.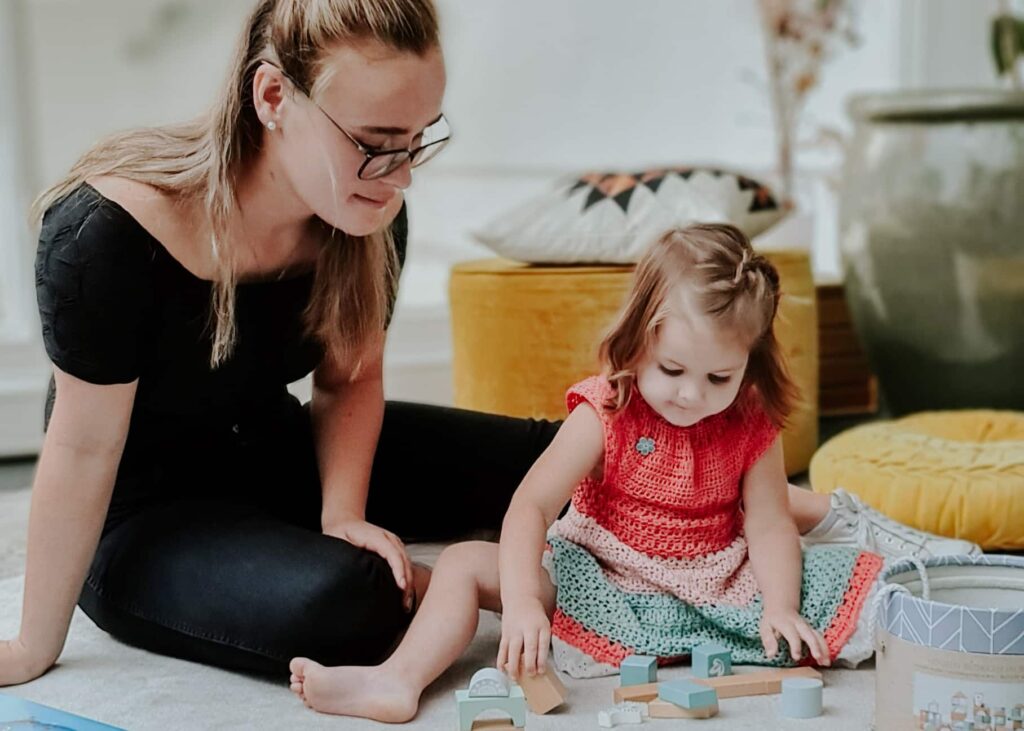 Hand puppets
In every household, there are stray socks that are no longer worn. Collect these socks, scissors, and markers and you're ready to get started. Cut out figures from the socks to give the dolls a unique look. Decorate the socks with hair, a face, and a smile. Ready to stage a puppet show?
Puzzle
You don't need much for this game, namely:
Colored paper/cardboard
Scissors
Markers and/or pencils
Take the paper and draw a puzzle or puzzle here with a marker or pencil. You determine the size of the pieces and thus also the difficulty of the puzzle. This game is therefore suitable for children of different ages.
Blindfolded guessing game
This is a suitable game for curious children. Sit together around the table and put a blindfold on one of the children. Place various attributes on the table such as a banana, pen, magazine, or something else, and have the blindfolded person guess which products are involved. You can also add a twist to the game by awarding points if the person guesses correctly. Then switch people. The person with the most points wins.
Fairytale
This is a fun game just before your host children take a nap or go to bed. Tell the beginning of a fairy tale and let the children finish the story after the introduction. This way they can take turns adding a part to the story and adding more characters.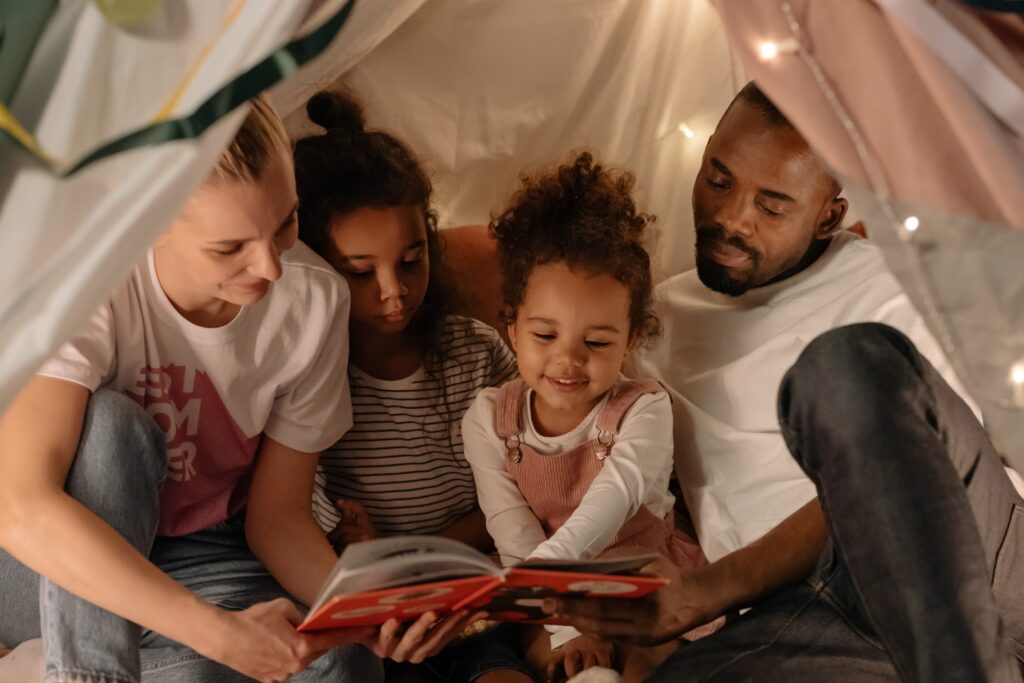 Build forts
Building forts is one of our favorite games, always fun and it's great that it can also be done inside when the weather is bad outside. All you need is some pillows, blankets, and chairs. Time to go wild! Tip from us: With a white blanket or old curtains and a flashlight, a cabin is the perfect place to tell ghost stories.
Hints
This game is suitable for older children. Get started with the cards yourself by painting them or writing words on them with a marker. Put all the cards in a pile, sit in a circle, and have the children take the cards one by one and act out. So that the others can guess which (fairy tale) character it is. Lots of fun!
Games
As mentioned, there are a lot of fun games that you can play with your host children. Think of games with balls, pillows, cardboard, and often household items. This is very handy because you usually already have these at home as standard.
It could also be really fun to bring back some of your favorite games from your childhood! Let your inner child out to play, too. These games are suitable for children of different ages and the perfect pastime, so every au pair can join in with their host children on the fun.