The holidays are almost upon us again. The months of November and December are the most festive months of the year. Sint Maarten, Saint Nicholas, Christmas, and New Year's Eve, all in two months! What do the different holidays actually mean and what do we do on these days? We have listed a number of typical Dutch holidays for you. Curious? Then read on quickly.
Sint Maarten
Friday 11 November is the day for Sint Maarten. Sint Maarten was well known during his lifetime because he took care of the poor people. For that reason, November 11 has become a Catholic holiday. Children go door-to-door with lanterns to sing songs. For this they are rewarded with candies or another delicious treat.
Do you want to craft your own lantern to celebrate? Read this blog about making lanterns yourself.
Saint Nicholas
One day after Sint Maarten on November 12, the time has come when Saint Nicholas arrives in the Netherlands again with his parcel boat. When Saint Nicholas returns to the country with his helpers, the children put out their shoes for him. They hope that Piet, his trusty sidekick, will come by at night to fill the shoes with some sweets or a small gift. Children also put a bowl of water and a carrot ready for when Saint Nicholas' horse comes by.
On December 5, it's time for Saint Nicholas Eve! Saint Nicholas Eve is the highlight of the Saint Nicholas party. Families and friends come together on Saint Nicholas Eve to celebrate the Saint Nicholas party. Saint Nicholas and his helpers come by on Saint Nicholas Eve to bring a bag of presents for the children. Usually they knock on the doors and windows and ring the bell, and then they quickly run away and leave the bags of presents behind. In special cases, they even visit the children personally.
This holiday is not complete without singing Saint Nicholas songs. A lot of Saint Nicholas songs are sung when he first arrives, when the children put their shoes out, and on Saint Nicholas Eve. Singing the songs are a very important part of this holiday.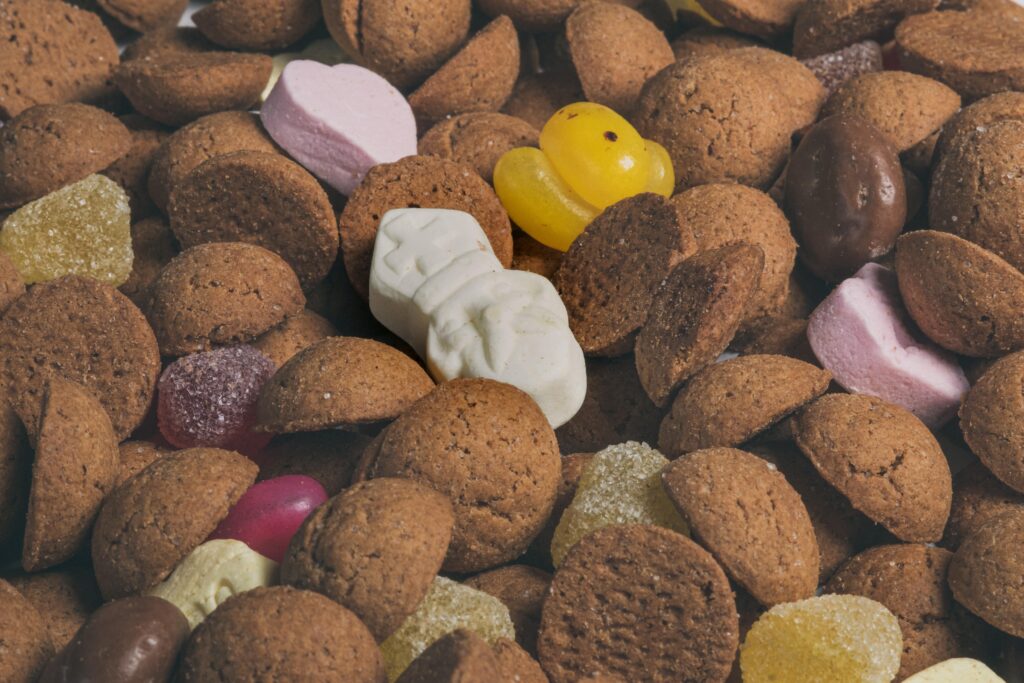 Christmas
In the Netherlands, we celebrate several Christmas days. For most people, Christmas starts on Christmas Eve. On this evening, people often attend Christmas midnight mass in the church. This is followed by the first Christmas Day and the second Christmas Day. These days are used to visit family and have a nice meal together.
Christmas also includes a Christmas tree! Most people bring a Christmas tree into their house after Saint Nicholas and leave it until January 6. The nice thing about a Christmas tree is that it brings a festive atmosphere into the house. You can decorate it together with the whole family and make a family activity out of it. Nice lights, garlands, and Christmas ornaments complete the Christmas tree.
In addition to the decorations on the tree, people often also decorate their home and garden. Lights, wreaths, branches, you name it. Many shops like to do this, too. Every year the garden center is transformed into a shop full of Christmas novelties.
Special Christmas markets are also held. At these Christmas markets, you can find nice stalls with Christmas goodies, but often there is also an ice skating rink and a place where you can eat and drink. These Christmas markets are very popular, many Dutch people also visit Christmas markets abroad.
Another big phenomenon around Christmas are the Christmas cards. In the Netherlands, 130 million Christmas cards are sent every year. Children at school also like to hand out Christmas cards to each other. These Christmas cards are for sale in several stores, but you can of course also craft them yourself.
Do you want to make your own Christmas card? Check out this blog for tips and tricks.
Around Christmas, you can hear Christmas music everywhere. There are Dutch Christmas songs such as O denneboom but also a lot of English songs. Around Christmas you hear a lot of Christmas music on the radio. Well-known songs are, for example, All I Want for Christmas is You and Last Christmas.
Christmas movies are always popular too for getting everyone in the Christmas mood. The Home Alone movies are broadcast on television every year. These movies are great fun to watch with the whole family. Many Dutch people also watch All You Need is Love every year on Christmas Eve, which has also become a kind of tradition. In this program, Robert ten Brink brings families or loved ones together so that they can celebrate Christmas together.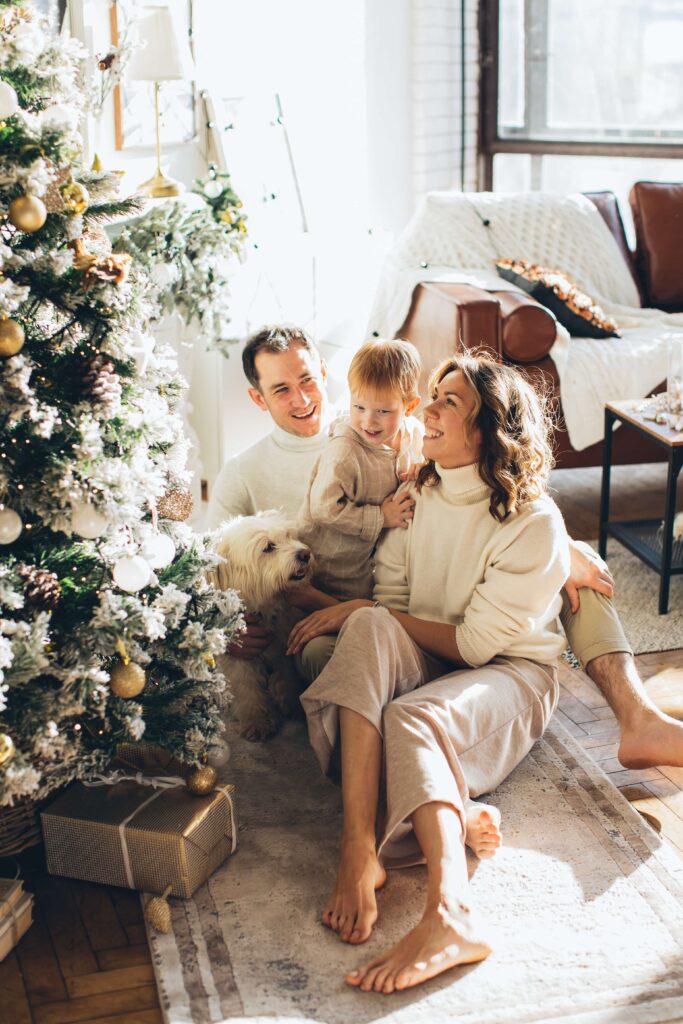 New Year's Eve
The last dutch holidays of the year is New Year's Eve. On this holiday, we close the old year and start a new year at midnight. The festival is also best known for the fireworks that are set off every year, so we begin the new year with a bang. Fireworks may be sold three days before New Year's Eve. It is tradition to set off fireworks in the first few hours of the new year.
Many people send each other greeting cards around New Year's Eve. People do this to wish each other a Happy New Year and express their gratitude. When the clock strikes midnight, often there is toast with a glass of champagne and well wishes for loved ones.
The whole team of Nina.care wishes you Happy Holidays!