Being an au pair is an awesome chance to experience a new culture and travel to new places! One of the great things about being an au pair in Europe is the accessibility and affordability of traveling to different countries.
Are you looking for au pair year travel ideas? And trying to travel on an au pair budget? Au pair Katy has shared her Split, Croatia itinerary and tips to help you make the most of your time as an au pair!
1: Flights and public transportation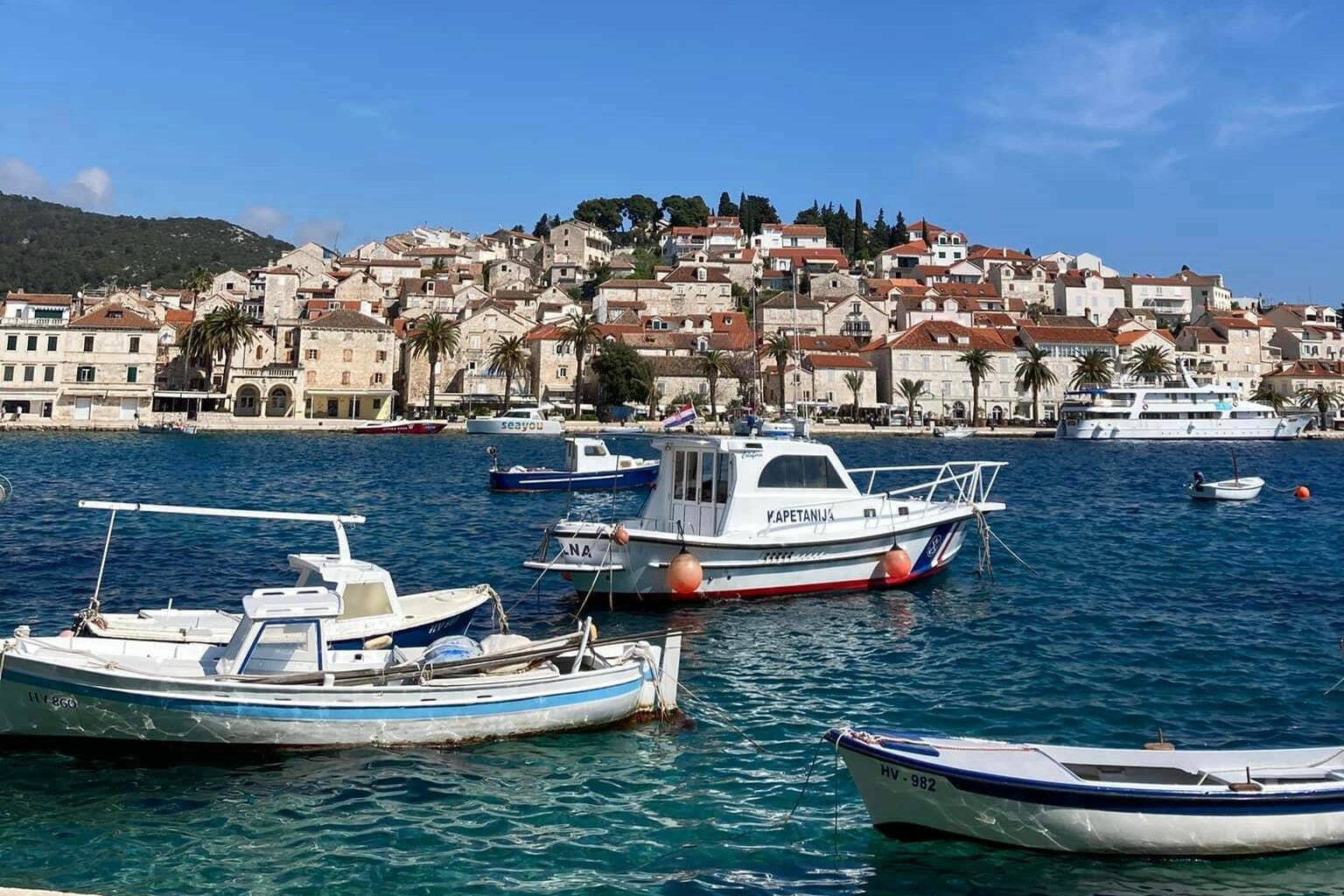 Return flights to Split, Croatia from Amsterdam Schiphol Airport were very au pair budget friendly! A return flight cost me around €70-€80! As au pairs, we have to budget our allowance! So I'll give you a travel hack: when looking for flights, use Google Flights. Trust me, you'll find the best flight deals there! The cheapest return flight was through EasyJet. With a standard saver ticket, you can take a 15kg personal item, so no need to pay extra for luggage!
In terms of public transportation in Split, it's really reasonable – for example a bus from the airport to Split city center is around €8 and 50 minutes long. But Split is easily walkable as everything in Split is within walking distance, and it's absolutely beautiful!
2: Where I stayed
I spent 5 nights at booze & snooze hostel, in the center of split City. Since it's a hostel, you share your space with others but you make many friends! For 5 nights it was around €77 so it was very affordable. Every night, a games night is held every night on the terrace outside and we all play drinking games, and head to the bar/club afterwards! I had the best time, I'd definitely go again.
3: Food and drinks
Prices of food and drinks in Croatia are VERY reasonable. There are so many different restaurants and bakeries to choose from, most of them are very well priced and super delicious! The drinks are also quite cheap, all in all compared to other European countries I've visited, the general price of things in Croatia is more reasonable. Definitely a good vacation destination!
Island hopping and other activities
There are so many things to do in Croatia, many of which are free but some of the things are definitely worth the money!
Island hopping and boat tours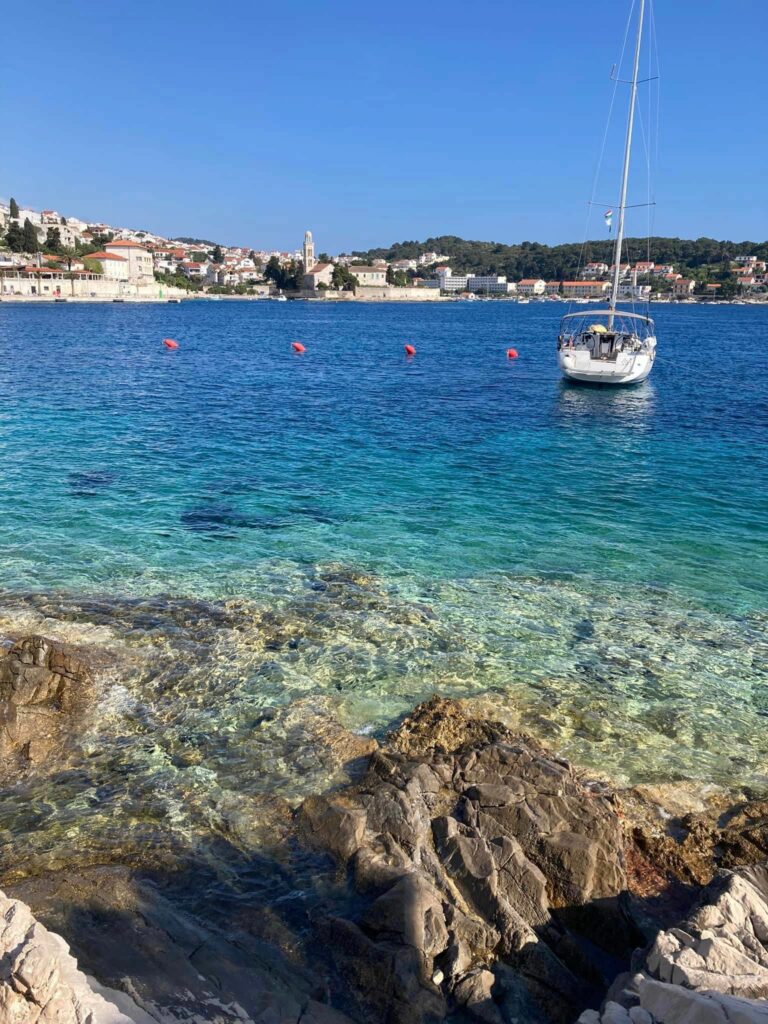 I'll start with the most expensive excursion I decided to do. But I would definitely do it again! On this day, you leave Split at about 8AM and only return at 6PM. A full day tour, which consisted of visiting the Blue Cave, Green Cave, Komiza, udikovac, Stiniva, Hvar. We also passed through Pakleni islands. It was the most beautiful day. (PS, Komiza was one of the places Mama Mia 2 was filmed!)
Boat party Split
Definitely one of my favourites! We start sailing at about 2PM and return at 7:30PM. Spent the day cruising the Adriatic Sea, with a bar and DJ on board. (They had waterguns with vodka in too!) With a stop near Brac island, we jumped off the boat for a swim. Met many new friends and made so many amazing memories. Of course, we headed to the club after our return.
Marjan hill viewpoint
On the first day, i Walked up Marjan hill stairs to the viewpoint of Marjan for sunset and it was the most beautiful sight, and better yet it's free! even had the luck of seeing a rainbow across the view while sitting at a restaurant on top of the hill with cocktails.
Split Old Town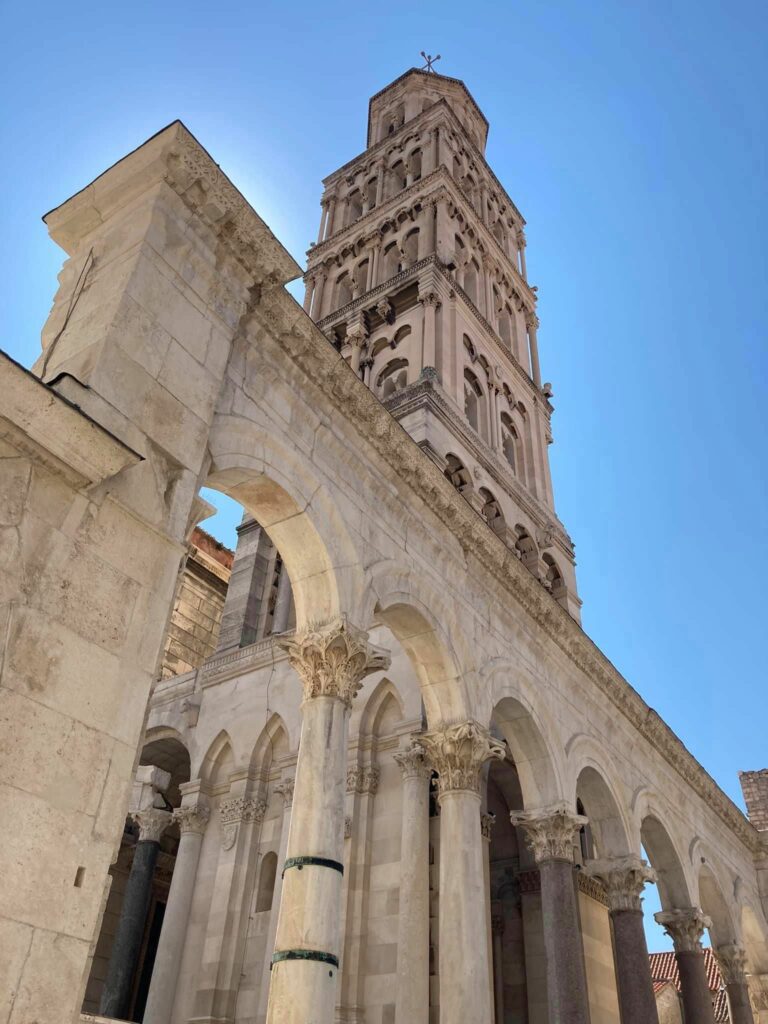 The old town of Split is absolutely stunning. It consists of Diocletians palace, cellars, St Domnius Bell tower, Vestibul – and so on! PS, here and other locations in Croatia are filming locations for Game of Thrones!
Beaches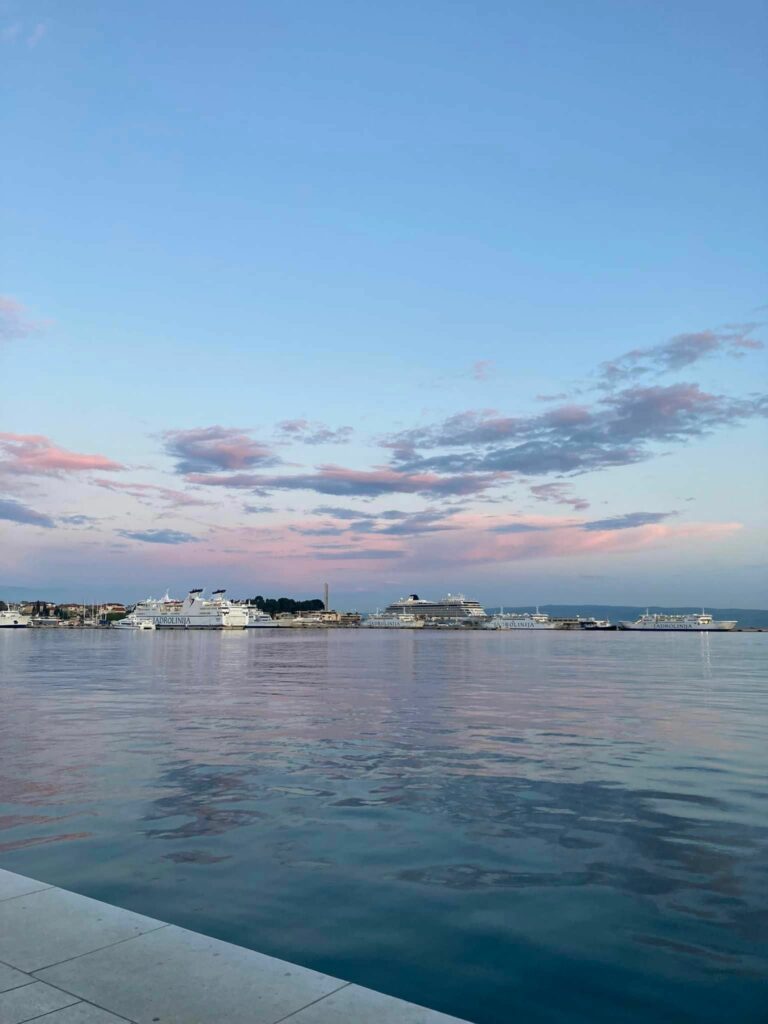 There are also many beautiful beaches in Split that I visited, most of which were pebble beaches. My
personal favourite beach in Split is Jezinac.
Here at Nina.care, we really value the cultural exchange aspect of being an au pair and love finding ways to encourage people to make the most of their time abroad. Traveling new places is a great way to take advantage of your gap year. If you weren't already planning on visiting Croatia, we hope Katy's advice inspired you!
Are you interested in exploring Europe as part of a cultural exchange? Learn what an au pair is.