Au pair Viragini in Gran Canaria: "Hello everybody! My name is Viragini and I work as an intern for Nina.care. I am very happy with my internship, I especially like it because I used to work as an au pair when I was 17 years old. I graduated from high school, and I straight away knew that I wanted to take a year for myself.
Why did I become an au pair?
I wanted to explore the world, myself and gain more experiences. My mother used to be an au pair and her stories always made me curious. I started reading more on what an au pair actually is, and I got so excited; a cultural experience abroad, working with children, being a part of a new family and having an adventure in a new country! I started looking for a family and I found a very nice family in Las Palmas, Gran Canaria.
Las Palmas in Gran Canaria
Gran Canaria is one of the Canary Islands that is part of Spain, but is located next to Morocco. The family was looking for a Dutch au pair, since they were moving to The Netherlands the next year. It was a perfect match! We skyped a few times, and we seemed to connect, they looked so friendly and energetic. On the 15th of January 2018, I flew to Las Palmas, Gran Canaria.
Las Palmas is a lovely city. It is the capital city of Gran Canaria. It is a city next to the sea, so in 15 minutes I was at the beach. There are plenty of restaurants, shops and bars. Because Las Palmas is located on an island, everything is really close. From 08.15 till 16.00 I was free, so I could take Spanish classes, surf lessons, meet with friends, hike in the mountains or enjoy the sun.
We agreed that I would stay 3 months, but in the end I stayed almost 5 months because it was so amazing!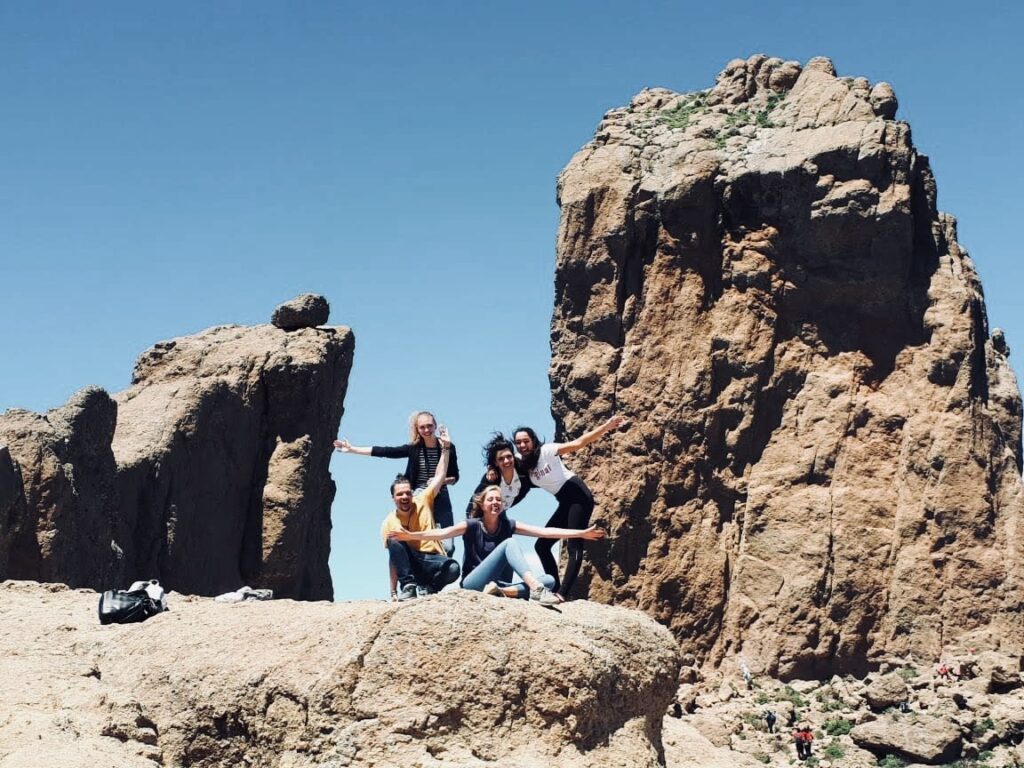 About the host family
The family existed of 3 girls and their mother and father. The girls were 3, 5 and 8 when I was there. I was given a warm welcome. The children were so excited when I arrived as their au pair, and they immediately called me their best friend. We lived in a beautiful apartment. It was very big and had a beautiful lookout over the city and sea. I had a very nice room with a bathroom.
The highlight of my adventure
The highlight of my au pair year was definitely the carnival. Every year in Gran Canaria, they celebrate carnival for one month. It is their biggest festivity. Every day you have different activities and parties all over the island and on the last day there is a beautiful parade and everybody is celebrating this day on the street.
The children that I was an au pair for all took dancing classes and with the carnival they all had to a performance of a big stage. They were all so nervous, but they did such a good job! The last day of the carnival was also an amazing one, I first went to the parade with my host family and in the evening I met my friends, and we had so much fun!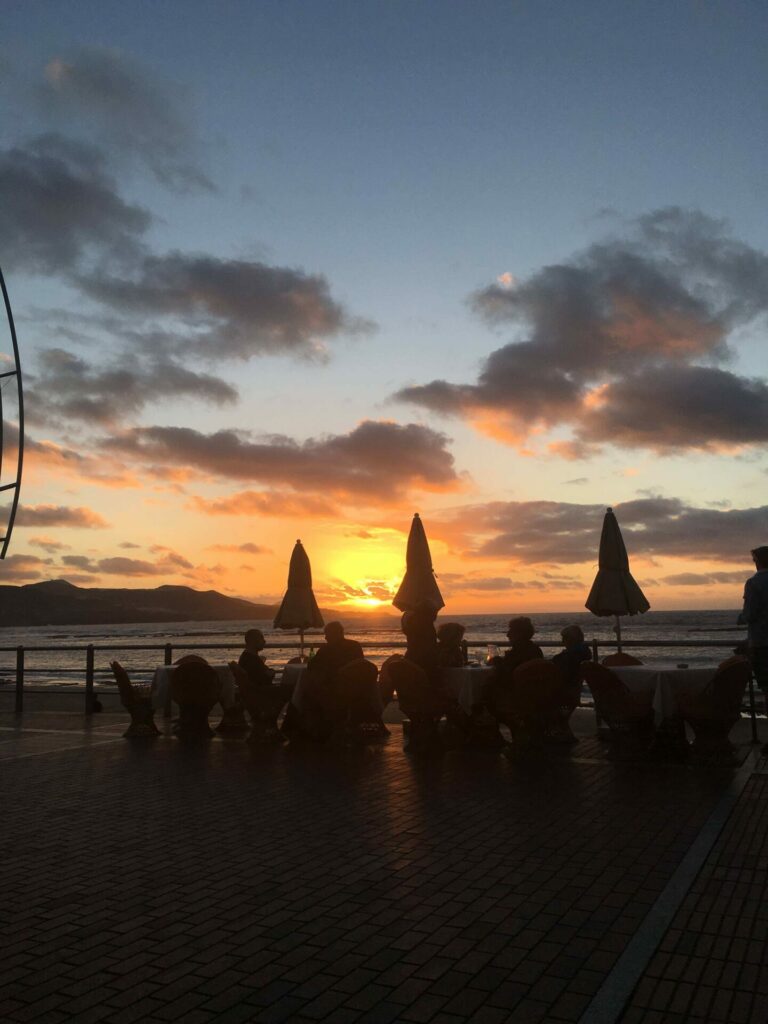 Working with my host kids
I loved taking care of the girls. I was speaking Dutch to them because they had to learn the language. In the morning, I helped them get ready for school and took them to the bus. In the afternoon, I picked them up and took them to other activities (sports). I helped them get ready for bed. And in the weekends, I mostly played with them and took them outside. The thing I remember most was that they always called me their 'sister', I always loved it when they did!
The thing what I not expected was that the parents were not home very often. They worked long hours and they also hired two housekeepers who took care of the girls. It was thus mostly the girls, the housekeepers and me. In the weekends the parents were always there, but I mostly worked during the week. This was the thing I expected differently, but the parents were always nice to me and helping me out.
Advice for other au pairs
My advice for girls/boys who are going to work as an au pair: plan a few moments with your host parents to evaluate how it is going. Are they happy with the way you do everything? Are your expectations still on the same page? I believe it is very important to keep expressing both of your expectations towards each other to avoid miscommunication!
What do I do now?
I manage the international au pair families and thus my position is called 'international au pair agent'. I am also helping Nina.care expand to Barcelona, to enter the au pair market. Because of this, I can happily say that I am currently in Barcelona. I work remotely for Nina.care, writing my thesis and learning everything about the au pair market here!
Register as an au pair
Does this adventure sound exciting? Register as an au pair here, and we'll see if we can find an amazing family for you. Need more information? Check our au pair page.