Great, finally summer vacation! Get away with the kids and embark on new adventures. I always think the summer holidays are fantastic, because everything is possible and everything is allowed, but nothing is necessary! A whole day of reading a book in the sun – wonderful. You can of course also look a little further from home by going on holiday in another country. Get away with the family, see new things, eat new things. Nice family photos, good laugh, howl, roar. All this is easier said than done when you have two grumpy or sad children in the backseat of your rental car. How do you handle a trip with children?
How do you approach a holiday with host children?
Children often need some time to understand something and if they have to do something, it is not without trial and error. This is a familiar story at home, but it's definitely important to remember for when you travel! The world is huge, especially for children. Friction can arise from things like impatience, misunderstanding, distraction, fatigue etc. These are all side effects of traveling and seeing new things for the first time!
Since children are still at the start of their travel career, traveling is very tiring. They pay less attention, listen less well, are dreamy and tired. And all at the same time. That's not surprising when you realize how much they have to take in! When you go on vacation, plan extra time for literally everything you do – because everything is going to take longer than you planned.
Your child or children will be so absorbed in the new world that it will take a while before they realize what needs to be done! Enjoy every moment instead of rushing to a new location. And if you have to catch a train or plane? Then be present well in advance at the station or at the airport. Then you don't have to stress about anything.
What do you do if your host child starts to cry during the trip?
Since vacation is a new adventure every time, parents and au pairs may also be faced with new obstacles. It certainly doesn't help if your host child then comes to you with a million questions or starts crying. In such a situation, take a step back! After all, it's vacation and you don't have to worry anymore.
In situations where things don't go as planned, try to accept that that is also "part of the deal". Vacations don't go as planned. Just don't let that stop you from experiencing it. No one likes a fight and see where you end up – it's never the end of the world.
How do you prepare your host child for a holiday?
So children can get very dreamy when traveling. At the end of the day trudging home and falling asleep like a log, because they have so much to process. You can help your child with this by giving him or her an introduction to what is going to happen. Not once, not twice, but again and again.
Try to do this a few weeks before the holidays. The more often they hear the schedule, the better they will remember it and prepare for it. This prevents the children from misunderstanding and becoming grumpy. Not everyone is as flexible and just like adults, children have expectations. If they are not accomplished, there may be a tear here and there.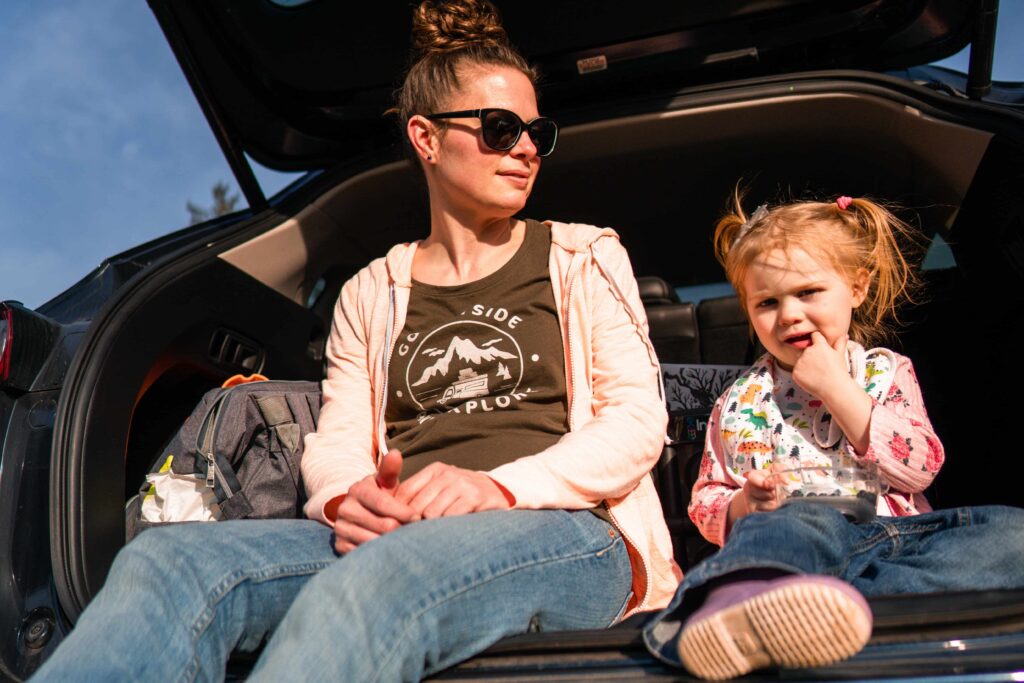 How do you entertain your host child during a car or train ride?
During the trip itself, it may very well be that you and your family are in a car or a train for a longer period of time. It is certainly no fun when the whole train or car ride becomes a big boredom. Be prepared for your trip by bringing some time killers with you! For example, you can all play a game as uno or, for example, take a travel-size game with you so that you can be everywhere!
A game does not necessarily have to be physical: the animal game or guessing what kind of person or object someone is thinking is also great fun! What used to help me a lot during a long train or car trip was a book. Booklets are always good to take with you on vacation. Get away from the screen and dive into a new world. Does your child not like to read or does he or she easily get sick in the car? Then try an audiobook! Super handy since you can take several books with you and there are plenty of apps for it.
How do you entertain older children during a car or train journey?
You can also keep your older children busy by giving them a travel diary! Then they can refill what they have seen and experienced during a car trip or train journey. Bring a pencil case with pens and markers in different colors so that they can make a nice work of it.
To make this memory even more vivid, you can also choose to give your children a disposable camera. This way they can leave pages blank here and there so that when they are back home and the photos have been printed, they paste the photos in the booklet and reflect on the trip again! This way you give your child their own project to work on during your trip and boredom will be nowhere to be found!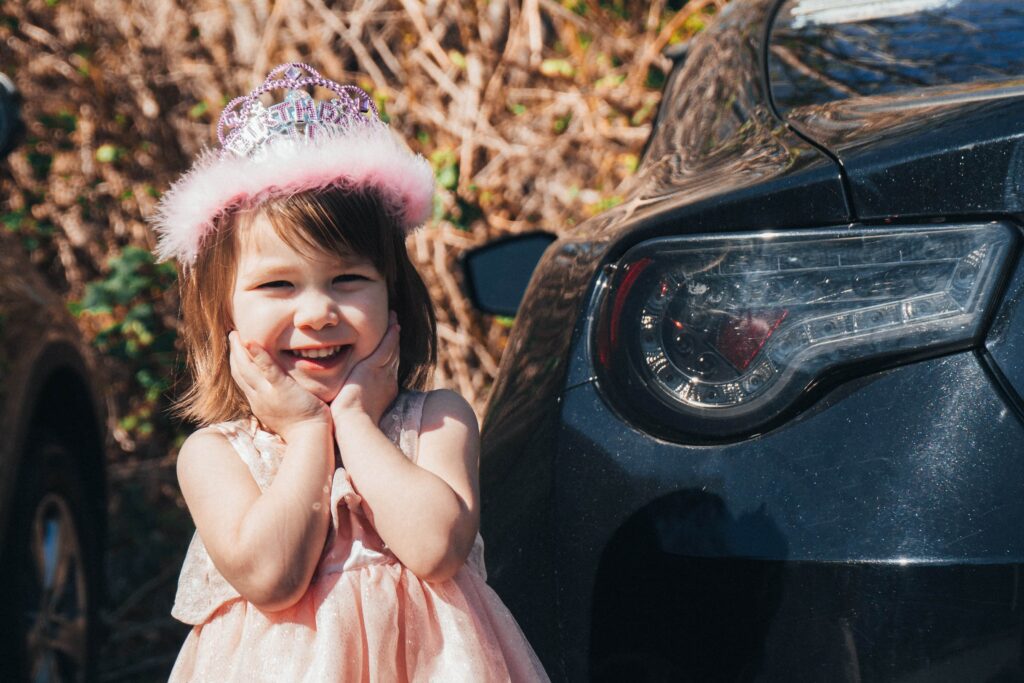 Take enough snacks with you when you travel!
Another tip to keep your kids calm is snacking. Make sure you have plenty of snacks with you, because cravings can strike at any time, after which an annoying or grumpy mood can follow. So be one step ahead of your children and have something tasty to eat and drink with you.
For example, you can opt for power food by having an energy bar at hand. That way, the kids will at least last until the next meal. Also go to the local supermarket to try all the new and different flavors of snacks. You certainly can't go wrong with an ice cream from the local ice cream parlor.
What should you take with you when you go out with the host children?
Once you've arrived at your destination, you'll want to be out and about all day! A whole day on the road also means packing well in case something happens. An extra water bottle, extra cap, extra bathing suit with armbands, some food, a map of the city, a photo camera, tissues, and extra underpants. All essentials of course, but just be careful with how the day will end.
Your children are probably tired at the end of the day and want to be carried to the hotel. Therefore pack as light as possible! Make it easy on yourself by making a schedule for when you go swimming or do other activities. For example, you can all agree on a time where you will have something to drink and eat.
You might also want to give your child a backpack that they can put their own water bottle and cap in for when it's hot and they get thirsty. To avoid lifting the children at the end of the day, it also works well to sit down and rest for a while. Then you sit in the shade for a while, ice cream in your hand, a drink and then after a rest you can continue.
How do you make it easy for yourself on vacation?
Vacation is a super fun, cozy, and a bit chaotic. However, this does not mean that you can make it as easy as possible for your children and yourself by discussing what is going to happen, regularly resting with some food and drink, and if things go wrong, just shrug. It is vacation! Make it as easy as possible for yourself and fully enjoy all the things you are doing with your family.
Related Posts