Au pair Dawn in the Netherlands: "After being a Freelancer for 11 years, becoming an au pair proved to be the best decision I've ever made. It was a once-in-a-lifetime opportunity. The Netherlands is one of the many beautiful places I wish to visit. Aside from the beautiful tulips, I want to gain insight into Dutch culture, meet new people, learn the local language, experience the food, and many more."
Read all about Dawn, au pair in the Netherlands below!
The best and the worst part about the au pair adventure
While I was nervous at first, I never hesitated to say yes to the au pair adventure. I knew it would help me grow as a person. The best part about being an au pair is visiting another country and learning more about its culture. The hardest part is homesickness, but you will eventually get through it because you have your host family supporting you. They helped me to get out of the process and made me feel like a member of their family.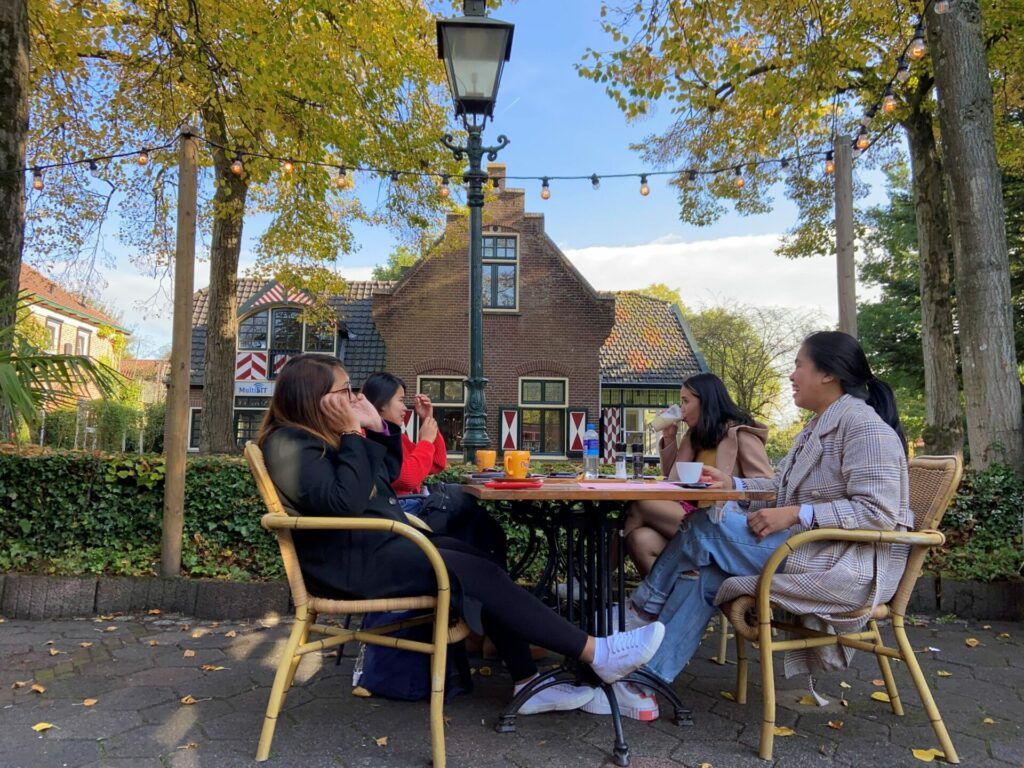 About my host family
I guess I was one of the lucky ones, because I had the best host family an au pair could wish for. During our dinner together, we always talked about how our days were. They always asked me if everything was okay, my plans, and if I needed anything. They are very inclusive, despite the fact that I don't know much of their language. My host kids also taught me how to play hockey, we always biked around the village, we played board games after school, and I taught them how to cook lumpia (their favorite Asian food).
The relationships I have built with my host family have been positive from the beginning, and this is crucial since au pairs spend most of their time with them. The kids are very nice and kind too. They are always willing to listen to me, and they always tried to help me in any way they could.
About au pair friendships
I've met a lot of other au pairs, who I became friends with. We travel around Holland on weekends to explore local cities and their famous attractions. Au pairs get a free train card every weekend, of course. Perks of being an au pair! I'm was able to visit nearby cities as well, like Belgium, Germany (where my sister lived) and Denmark where my other sister works as an au pair. Really fun and memorable experiences that I will forever cherish.
About the au pair team of Nina.care
After nearly rematching to another family, Nina.care listened to my concerns and helped me to resolve the matter. Due to my cultural differences, it is hard for me to voice my concerns to my host. However, they responded quickly and efficiently to my concerns. Fortunately, I tried to talk to my family, and we managed to work things out. As lucky as I am in being a part of the best agency, I hope that every au pair will be too!
In conclusion
This year will be one of the most memorable years of my life, and I highly recommend the au pair program to anyone who likes to push themselves beyond their comfort zone and can't wait to try something new. Throughout the program, you can see yourself becoming more self-reliant, independent, and responsible. It's not easy, but it's worth it when you smile and accept the opportunities that life brings!
Register as an au pair
Does this adventure sound exciting? Register as an au pair here, and we'll see if we can find an amazing family for you. Need more information? Check our au pair page.