So, you're going to celebrate the holidays in Europe this winter? Lucky for you, Europe has so many holidays and traditions that make winter here magical. Here are seven holidays you won't want to miss if you're spending the holiday season in Europe.
1: Sinterklaas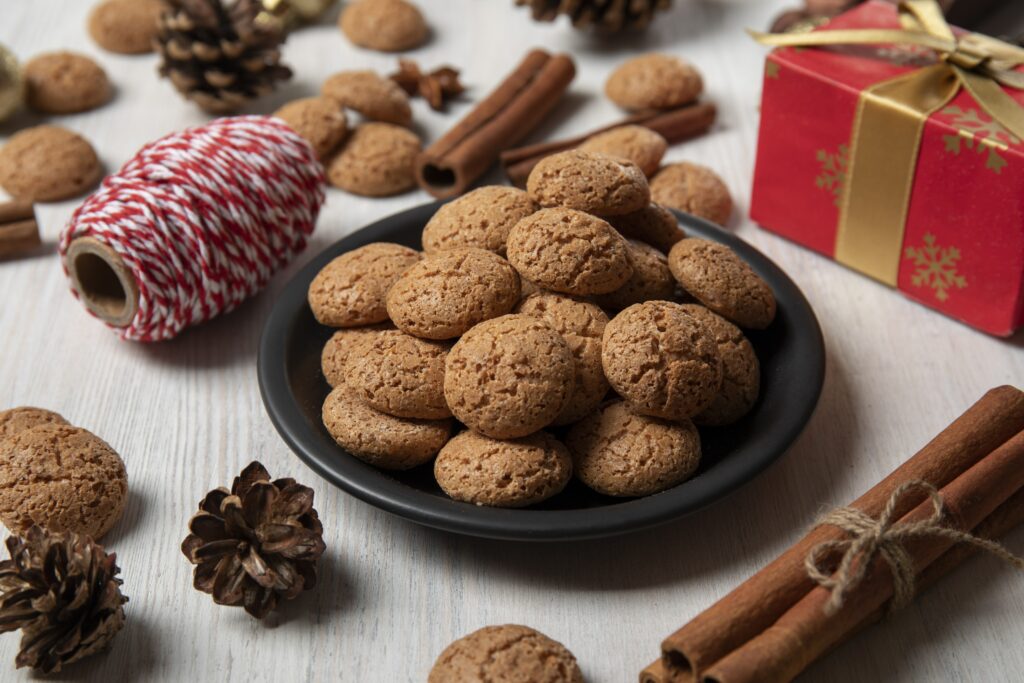 Sinterklaas is the Dutch version of St. Nicholas Day, a popular December holiday in many European countries. St. Nicholas was a Bishop of Myra in the fourth century who was known for his compassion towards children. 
Today, Sinterklaas comes from Spain to the Netherlands and Flanders in November, bearing gifts for the deserving children. From his arrival in November, up until December 6, the anniversary of St. Nicholas's death, you'll find ways to celebrate. Most Dutch families have their celebrations on the evening of December 5, Sinterklaasavond, when Sinterklaas delivers gifts to people's homes. 
If you are spending the holidays in the Netherlands or Belgium, you won't want to miss Sinterklaas's grand arrival. There are huge parades in cities across the Netherlands. Many of these parades start by boat and then continue on land. Sinterklaas is accompanied by his helpers, the Piets, who throw cookies and candy to all those who've come to welcome him. 
You can also celebrate Sinterklaas by trying some of these traditional Sinterklaas sweets: Pepernoten (spiced cookies,) speculaas (another spiced cookie,) taai-taai (hey the dutch really like their spiced cookies,) and chocolate letters (usually the first letter of your name.) And if you're lucky, Sinterklaas might leave some of these sweets in your shoes!
2: St. Lucia Day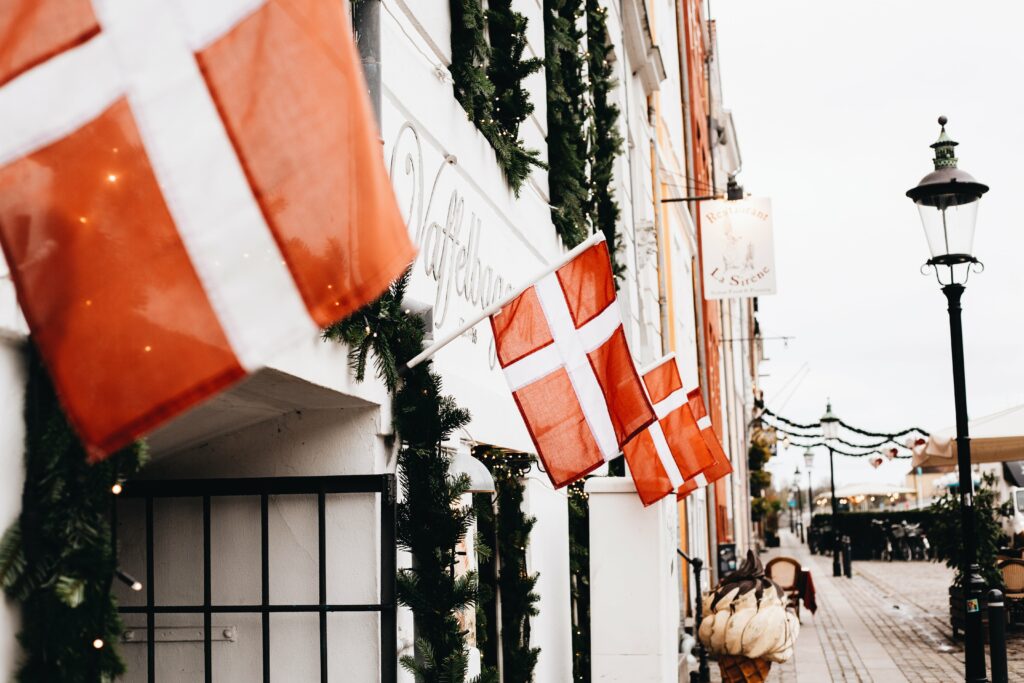 St. Lucia Day, which takes place on December 13, is a Scandinavian holiday in remembrance of St. Lucia. According to legends, she would secretly bring food to the Christians hiding in Roman catacombs, lighting the way with candles in a wreath on her head. 
Born from stories about how Christianity came to Sweden, this holiday interweaves pre-Christian and Christian traditions. People mainly celebrate St. Lucia's day in Sweden, Denmark, and parts of Finland. 
If you're celebrating St. Lucia's day, one of the main traditions you can enjoy is attending the Lucia train. A young girl portraying St. Lucia will lead the procession, followed by handmaidens, star boys, and gingerbread men, all carrying candles. Because St. Lucia is known as the "bearer of light," you will see towns turn into a twinkling sea of candlelight on this evening.
If you are in Scandinavia over the holidays, be sure to try some of these common (and delicious) sweets: lussekatter (S-shaped saffron buns,) pepparkakor (gingerbread cookies,) and glögg (mulled wine.)
3: Hanukkah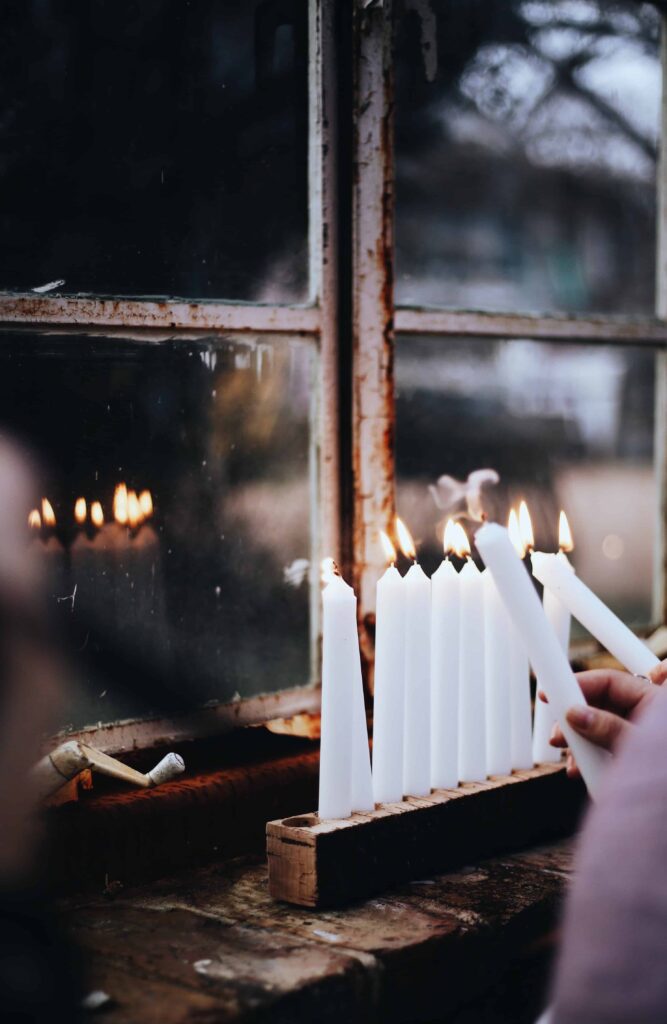 Hanukkah is a sacred Jewish holiday, which is also known as the Festival of Lights. Hanukkah commemorates the rededication of the Second Temple after a turbulent time in Jewish history, when according to legend Jews rose up against their Greek-Syrian oppressors in the Maccabean Revolt. 
One story tells that after the rededication of the Second Temple there was only enough olive oil to keep the menorah's candles burning for a single day, but the candles stayed lit for eight nights. This miracle is said to have inspired the eight-day festival.
Jewish families today celebrate the eight nights of Hanukkah with the lighting of the menorah, visiting friends and family, giving gifts, and enjoying traditional food and music.
You can find Hanukkah festivities taking place across Europe. Here are some of the best places for you to celebrate.
London: You can join big groups of people gathered to watch the menorah lightings in Trafalagar Square. There's a free celebration each year with music, typical hot foods, and family friendly activities. If you're in London make sure you try some delicious street doughnuts!
Antwerp: The Belgian city of Antwerp has a large Jewish community and hosts many celebrations in the Diamond District that you can join. There's a large menorah that's the centerpiece of their cities Hanukkah celebration and lots of local bakeries selling delicious Jewish specialties you'll want to try. Antwerp also has a lot of kosher restaurants you can try while visiting!
Berlin: Berlin lights the largest menorah in Europe in front of the Brandenburger Tor. This menorah is 10 meters tall.
Budapest: There are lots of ways to celebrate Hanukkah in Budapest. You can see signs of the holiday by walking the light-lined streets of the Jewish Quarter. You'll want to visit one of the menorah lightings in public squares around the city. Many of these ritual lightings are accompanied by Eastern European Klezmer music, traditional dancing, and hot foods. If you're in Budapest, you'll also want to go ice skating at the City Park ice skating rink. On the first day of Hanukkah, you'll see a large menorah displayed at this ice skating rink and many celebrants, including rabbis, swoosh past singing and enjoying the first night of this important holiday. 
Celebrating Hanukkah in Europe is especially remarkable because until relatively recently, many Jewish communities would not have celebrated so publicly. Many of these events are organized to encourage the Jewish community to be proud of their identity and heritage and allow others to see these joyful celebrations.
If you're celebrating Hanukkah make sure to try latkes (potato pancakes) and sufganiyot (jelly doughnuts).
4: Three Kings Day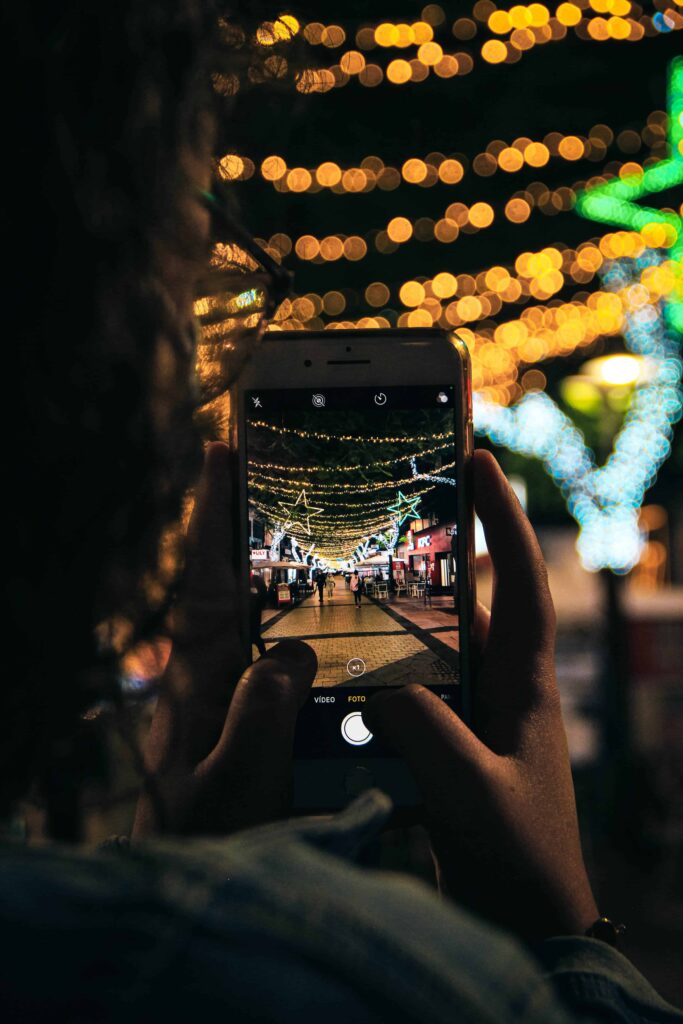 Three Kings Day memorializes the day the three wise men first saw baby Jesus and brought him gifts from their long journey. It's celebrated on January 6, the 12th day of Christmas and brings the holiday season to an exciting close.
This holiday is mainly celebrated in South America and Spain, where it's called Dia de Los Reyes. In Spain, Three Kings Day is bigger for many families than Christmas, as this is the day the children will usually get their presents. 
If you're in Spain, you can celebrate this holiday by attending some extravagant parades and street performances around the country. Some other common traditions include building big bonfires with the recently taken down Christmas trees, and the roscón cake, a round cake with candied fruits and filling. Somewhere hidden in the cake is a king or Jesus figurine. Whoever gets the piece with the figurine is said to have good luck for the next year.
5: Winter Solstice and Yule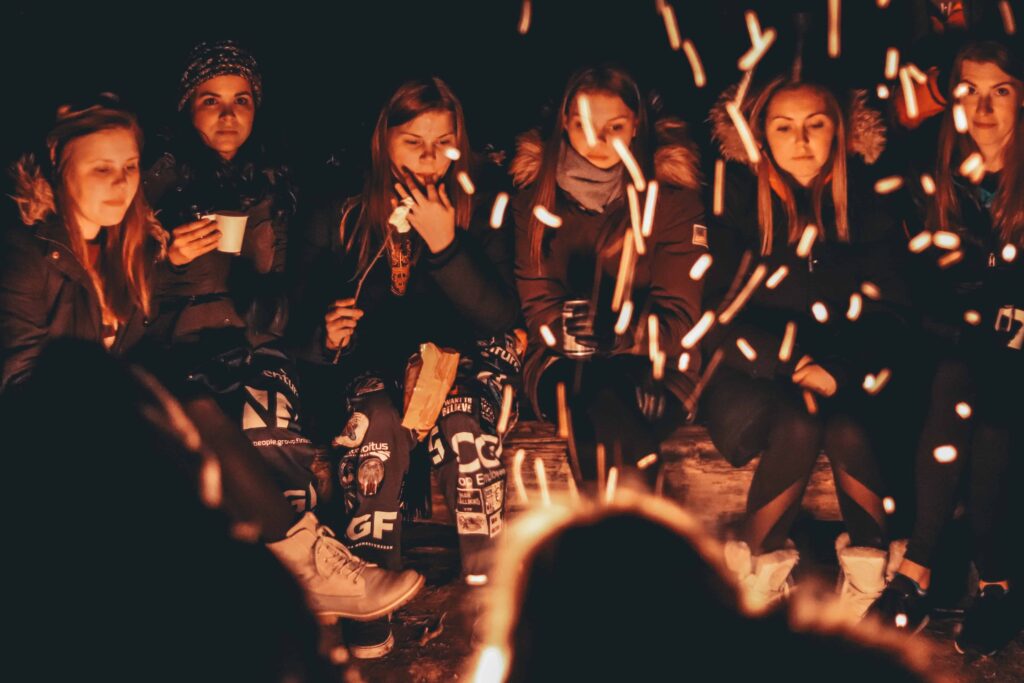 Winter Solstice has been celebrated across the world throughout history. Taking place on December 21, it marks the day of the sun's rebirth. Usually, Winter Solstice is marked with symbols of fire and light. 
You can celebrate this holiday in Europe by joining many others to watch the sunrise in some famous places, including Stonehenge in England and Newgrange in Ireland. You'll then probably want to celebrate by cozying up with friends and family and eating good food, seeing as how it's the shortest day of the year.
Yule is one of the most well-known Winter Solstice celebrations, taking place in Scandinavia. Yule can include some Pagan ceremonies, as it existed long before Christianity reached Scandinavia. You can celebrate Yule with the traditional burning of the Yule log, decorating with holly and foliage of evergreen trees, feasting with friends and family, and gift giving.
6: New Year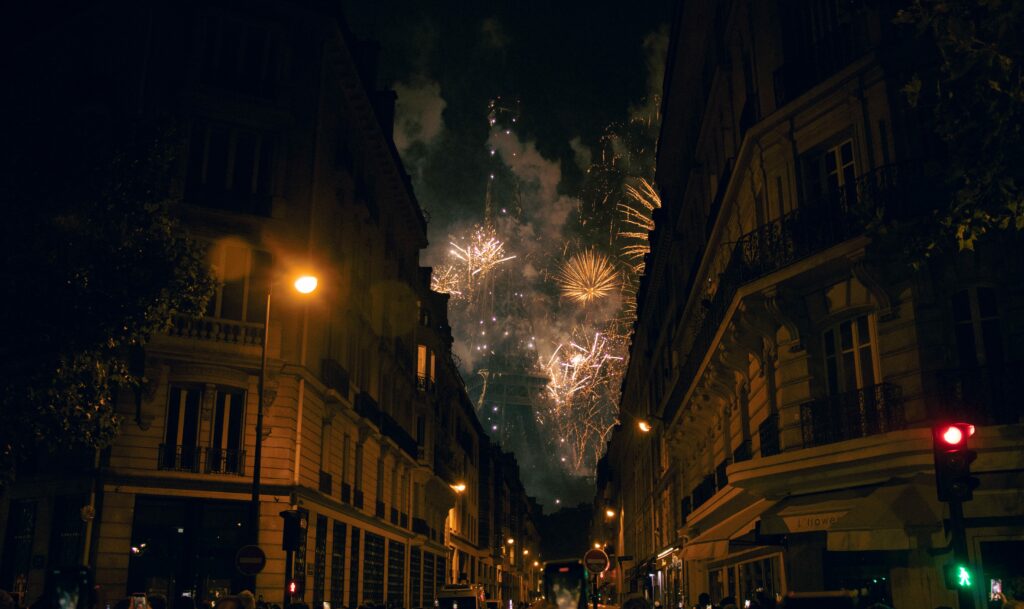 New Year is a large celebration around the world. Most New Year festivities begin on December 31, New Year's Eve and the last day of the Gregorian calendar year, and continue into the early hours of January 1, New Year's Day.
New Year is a huge holiday celebrated across the world. If you're in Europe for the New Year, you can find plenty of street festivals, parties, festive food, and firework displays to ring in the new year. 
7: Christmas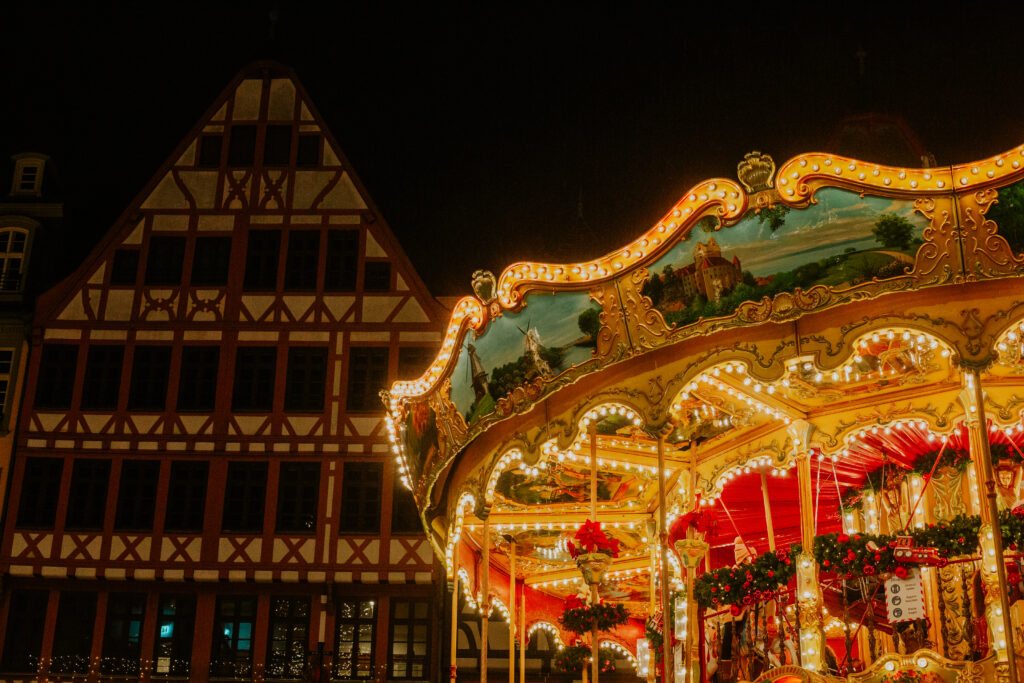 Christmas, celebrated every year on December 25, is rooted in the Christian remembrance of the birth of Jesus. Today, Christmas is also the day that Santa Claus brings gifts to well behaved children around the world.
Christmas is one of the most widely celebrated winter holidays in Europe. Cities and towns come to life with lights and decorations that make you feel like you're living in a fairytale. 
One of the most magical ways to spend Christmas in Europe is to go to a Christmas market. You can find markets full of sweets, vendors, music, and drinks in most European countries. Some of the most well-known are in Germany, France, Austria, and the Czech Republic. 
If you're spending Christmas in Europe make sure you try a glass of Glühwein and whatever local sweets they're selling!
Here at Nanny Nina, we really value the cultural exchange aspect of being an au pair and love finding ways to encourage people to make the most of their time abroad. Celebrating the holidays in Europe is a great way to embrace new cultures and traditions. If you weren't already planning on spending the holidays here, we hope these festivities inspired you! 
Are you interested in celebrating the holidays in Europe as part of a cultural exchange? Learn what an au pair is.